Upcoming Reading at the Toronto Public Library
I have been asked to offer a presentation of some of my performance videopoems
at Mount Pleasant Public Library
on Thursday Feb 25th from 6-8pm. There's seating for 70 folks - so if you're in Toronto, do come out. I'll be one of 6 featured poets and musicians. Looking forward to a great evening!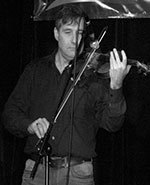 Urban Folk Art Salon
6:00 p.m.
-
8:00 p.m.
on recurring dates listed below
120 mins
Mount Pleasant Library presents, Urban Folk Art Salon. With host Gannon Hamilton; featuring poets Ann Elizabeth Carson, Brenda Clews and Norm Cristofoli and singer/songwriters Glen Hornblast, Kirk Felix and Jeff Orson.
___